Effective in noise reduction
Laminated Glass is a Grade A safety glass made by laminating two or more sheets of glass with a plastic based interlayer in between them. This type of glass helps protect carpets, curtains and furniture by blocking out 99% of UV light. They are effective in redusing noise and when it breaks it will remain intact in the opening.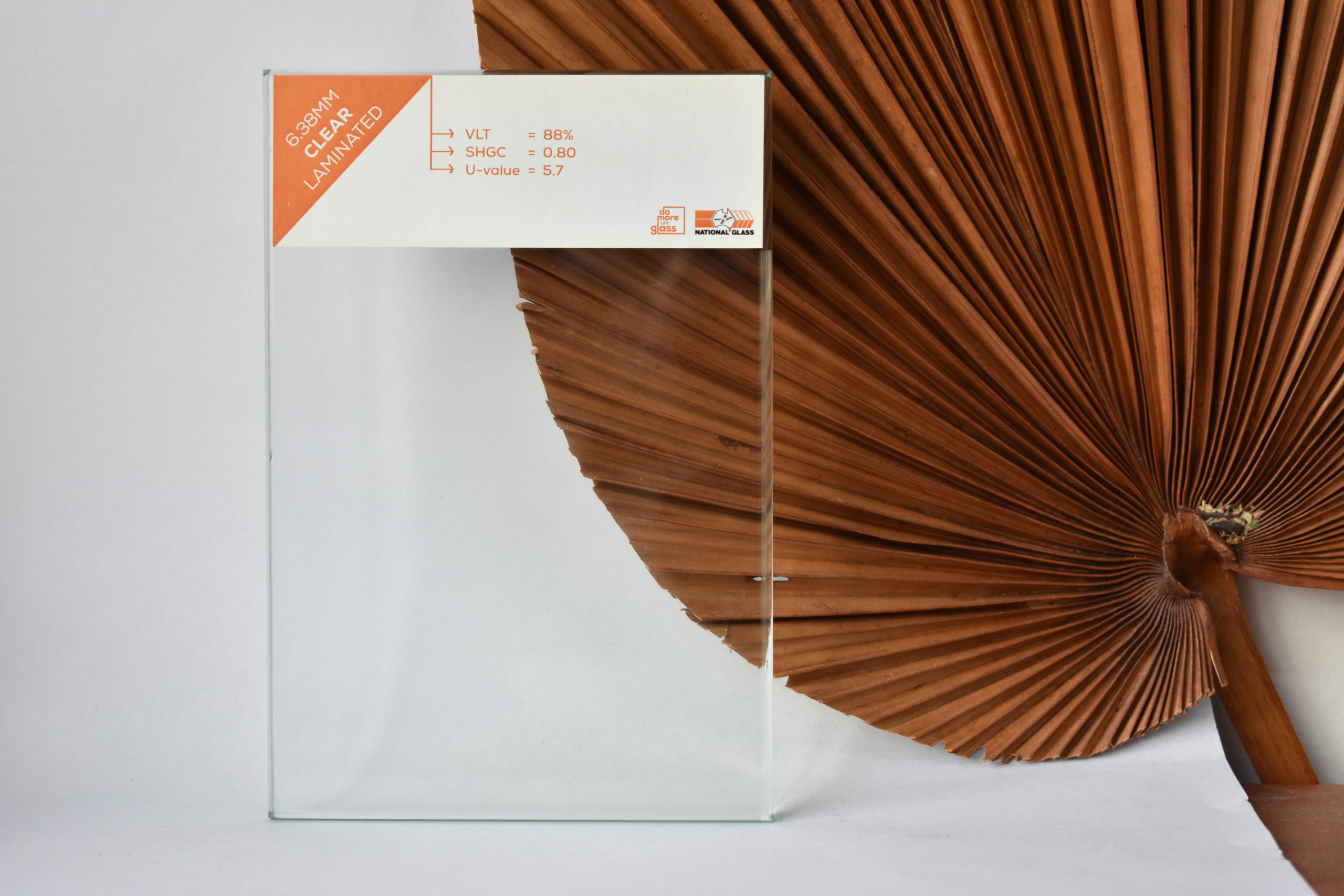 Clear Laminated Glass
As the name suggests, clear laminated glass is a colourless and transparent glass.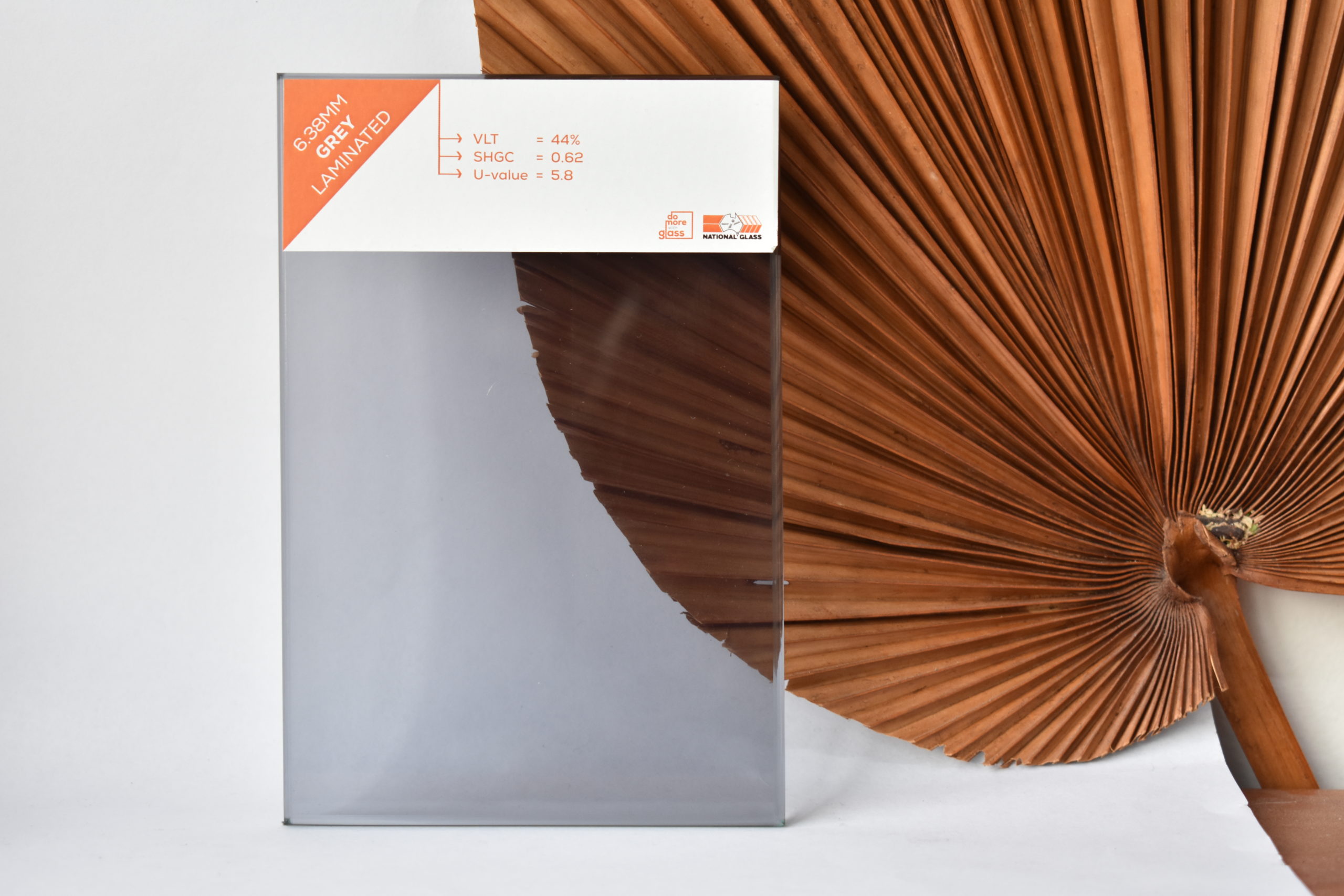 Grey Laminated Glass
Grey Laminated Glass is designed to reduce the amount of glare and heat entry.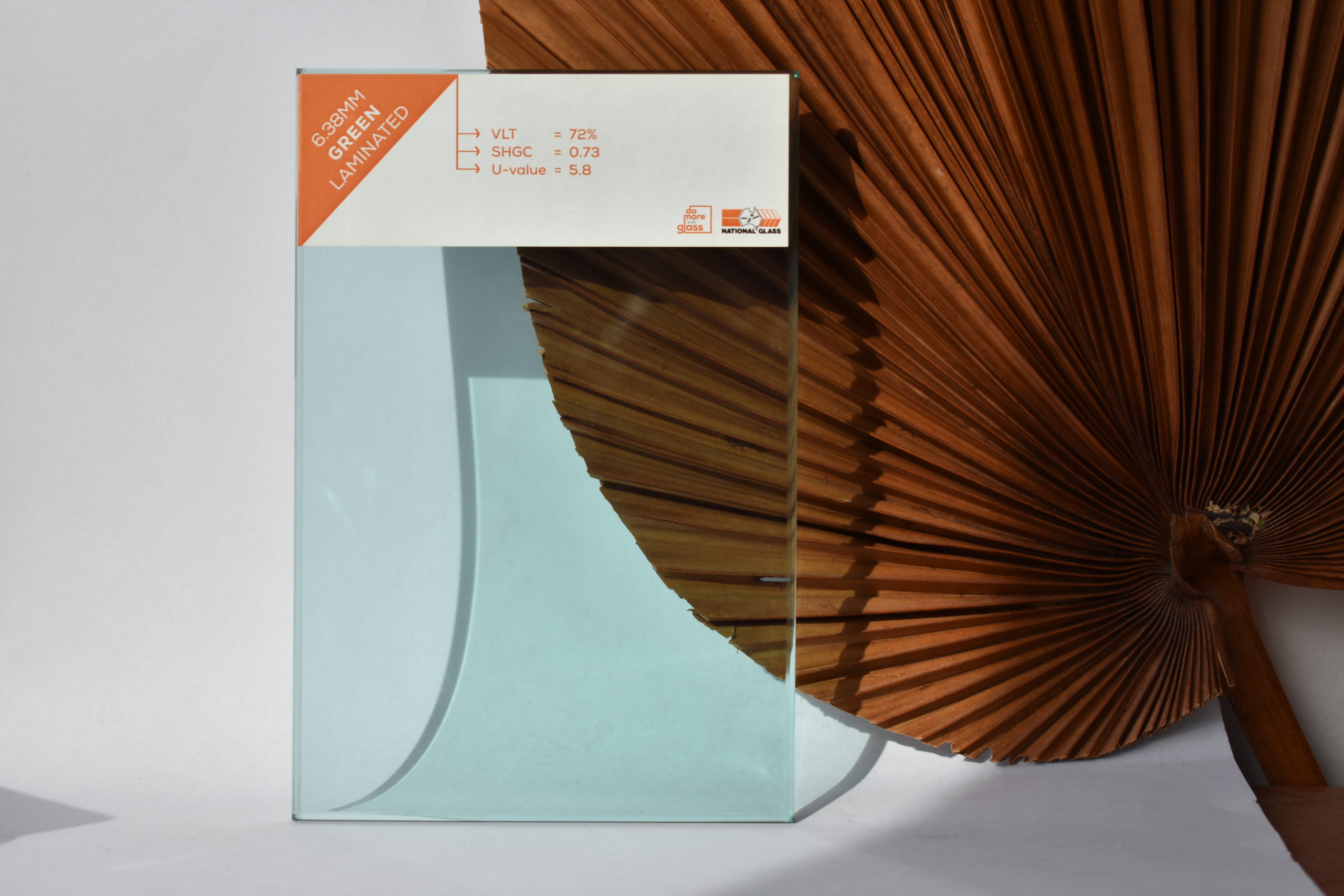 Green Laminated Glass
Green tinting comparable solar control to grey tints, without the sacrifice of  visible light transmittance.
Glass Thickness Options
Interlayers – 0.38mm/0.76mm/1.14mm/1.52mm
Toughened Glass – 4mm/5mm/6mm/8mm/10mm/12mm/15mm/19mm per panel
Float – 3mm/4mm/5mm/6mm/8mm/10mm/12mm/15mm/19mm per panel
Energy Performance
Glass Type
U-value
SHGC
VLT
Clear Laminated Glass
5.7
0.80
88%
Grey Laminated Glass
5.8
0.62
44%
Green Laminated Glass
5.8
0.73
72%
*Based on 6.38mm laminated glass (3mm panels with 0.38mm interlayer).
U-value = Thermal insulation properties expressed in watts x m2 per degree Celsius.
SHGC = Solar heat gain co-efficient.
VLT = % Visible light transmittance.