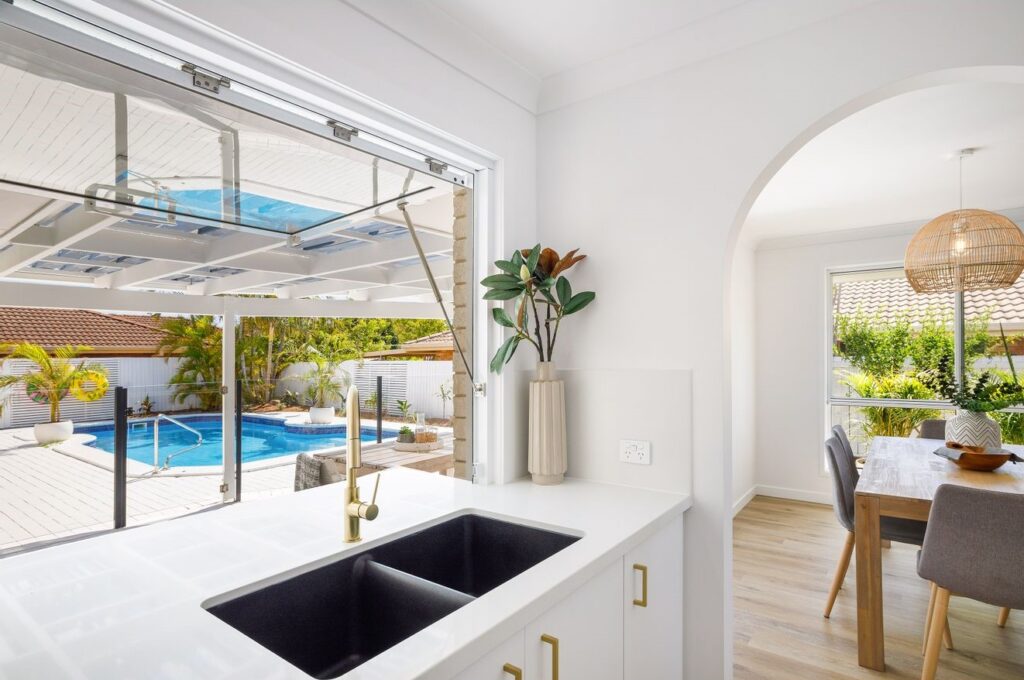 Beautiful isn't it? When it comes to a Kitchen Servery its hard to beat the Gas Strut Window sat on top of a stone or wooden benchtop, but did you know there are some limitations to this that you need to consider? When we leave the sill off the strut frame it allows the window to sit flush onto the bench top giving an uninterrupted space for food and drinks and the like to be passed through with ease. While this option is widely considered to be a preference by our customers, unfortunately this removes any kind of water protection rating from the window.
It is for this reason that you will not be able to have a no sill strut installed in your house without adequate outdoor coverage to protect you from the weather, notice the patio cover that is in place in the picture above. Of course, just because you can't have a no sill option doesn't you can't enjoy the many advantages the strut provides even with a sill. It is still an elegant option giving optimal view to the outside while still being able to be opened up to allow airflow.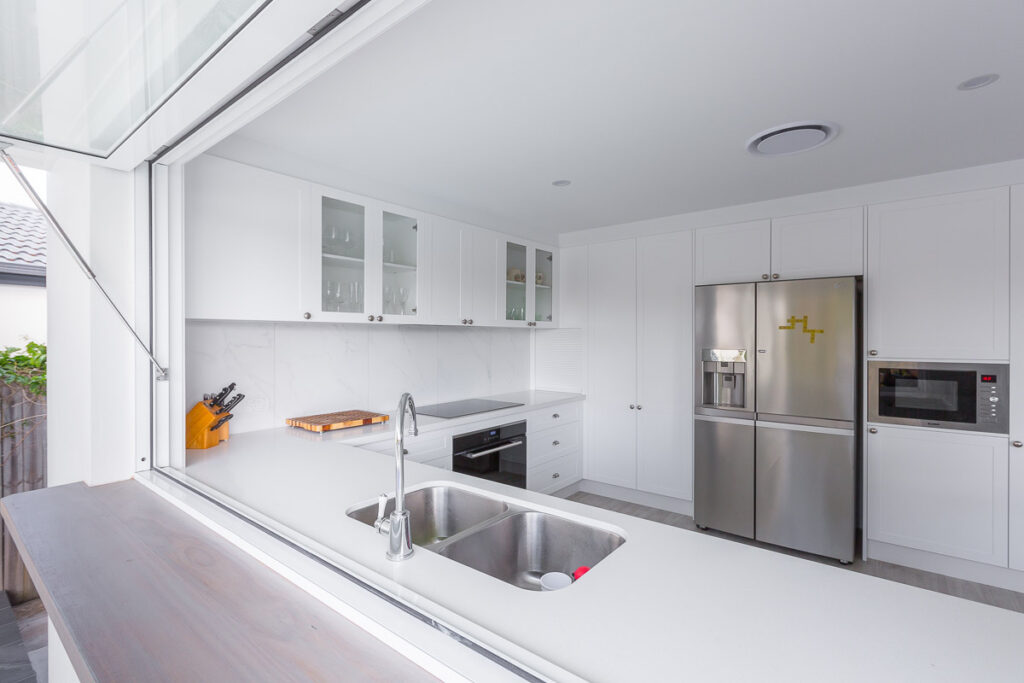 Either way you go, the Gas Strut is a wonderful window choice and can be screened with a retractable flyscreen fitted to the inside of the window. It's hard to think of a better option for your kitchen servery area, these are just some important clarifications that need to be understood when looking at this option.
Still can't decide?
C-View Windows are specialists in manufacturing high quality, Gas Strut Windows, if you would like to learn more about the product we make Click Here for more information
And if you still can't decide if the Gas Strut suits and need some more assistance Contact Us at C-View Windows or even drop into our Burleigh Heads showroom to see all of these options on display.