The Gas Strut is a highly functional and unique option, perfect for kitchen servery areas or for spaces that need as much access as possible. The Gas Strut opens to 90 degrees allowing for cool breezes in summer to flow through into your home. The other key selling point of the Strut is when it is closed it provides a completely uninterrupted view of the outside, similar to that found with Fixed Window with the added benefit of opening.
This window is available with or without a sill based on your preference, however a no sill option does not meet waterproofing requirements so this is only available for protected areas. Due to its design, the Gas Strut can be placed ontop of a bench without the need for holes to be cut as the locking system is fixed to the sides of the frame.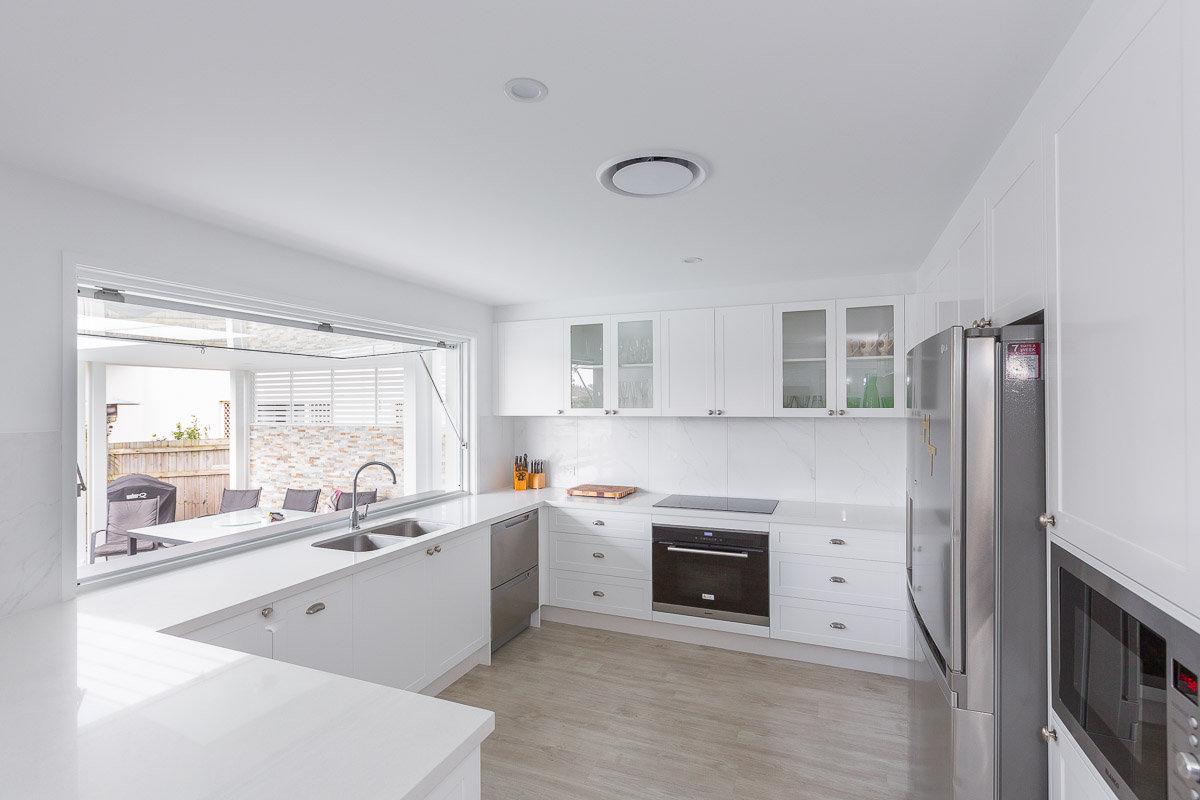 All Gas Strut windows from C-View are professionally fitted with high performance stainless steel struts. To open these windows all that is needed is a slight push and the struts take over. To close, you can either go to the outside and pull the window down. This can be done via our coloured pull handles. Alternatively some people may choose to utilize a pole from inside that hooks onto the optional ring pull handle.
What are the benefits of Gas Strut Windows?
Gas Struts have many benefits over other window styles, including:
Maximise natural airflow – As Gas Struts are either fully open or fully shut, they allow for the maximum amount of air to flow through when open. This is what makes them a great option connected to an outdoor area with lots of flow through.
Completely uninterrupted views – Love the view you get from a Fixed window but would love to feel the breeze on those hot summer days? Well the Gas Strut allows for the best of both worlds!

Strong 100mm frame – All Struts are made from our reliable 100mm frame, perfected engineered to support the unique design of this window. This means that you can rest assured that the product will work as intended.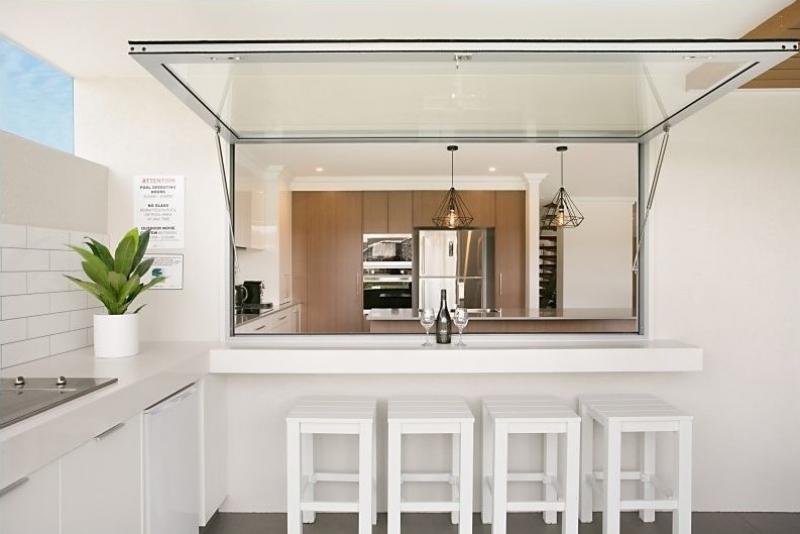 Can you screen a Gas Strut Window?
Gas Struts are able to be screened using a retractable flyscreen fitted to the inside of the frame. This is made custom to fit your window and allows you to still have great airflow while keeping the flies and mozzies away!
Still can't decide?
C-View Windows are specialists in manufacturing high quality, Gas Strut Windows, if you would like to learn more about the product we make Click Here for more information
And if you still can't decide if the Gas Strut suits and need some more assistance Contact Us at C-View Windows or even drop into our Burleigh Heads showroom to all of these options on display.