Bifold Doors are a folding door system where each panel is hinged together and can be opened by folding back each panel onto itself to provide a large, expansive opening. Traditionally the panels stack to the outside of the building however can be manufactured  to stack internally.
Bifold Doors can be manufactured with two different systems
Top Hung System – With this system the doors run along a top track with heavy duty rollers. The building structure thats all load of the door, therefore it is critical that the correct support beam is used. Also it is critical that the door head is correctly install to ensure no sagging. This system allows for larger, heavy panels compared to bottom rolling alternatives
Bottom Rolling System – With this system the doors run along a bottom track with heavy duty rollers. All of the load of the door is supported by the bottom rollers and track therefore there is a restriction on panel size and weight.
What are the benefits of Bifold Doors?
Bifold Doors have many benefits over other doors styles, including:
Able to maximise the opening space – Bifold Doors allow you to open the door the entire way, which make them a great choice for entertaining areas. With these doors are opened and closed by sliding the moving panels of glass horizontally left or right.
Able to span large spaces – Bifold Doors are a great option for large, expansive openings. Commercial grade bifold doors are available from two to ten panel configurations with a maximum height of 3100mm and maximum width of 10425mm. However the light weight counterpart have far less capabilities.

Unique roller adjustment feature for smooth, trouble free operation – All commercial grade bifold doors come with heavy duty stainless steel hardware including a strong solid shaft ensuring that the there is no possibility of doors falling out of the tracks. They also come with a unique adjustment design for easy onsite adjustments.
What configurations are available?
The Bifold Doors can be manufactured as a standard door or at a 90 degree corner.
Bifold Doors – These doors can be made with multiple panels ranging from 2 panels up to 10 panels. Depending on your needs they can either stack to one or both sides. Odd number of panels are the most practical solution as they provide a lead panel that works like a hinged door that allows you to walk through the door without the need to open the entire door. Giving you the ability to access from the outside by the lever handle.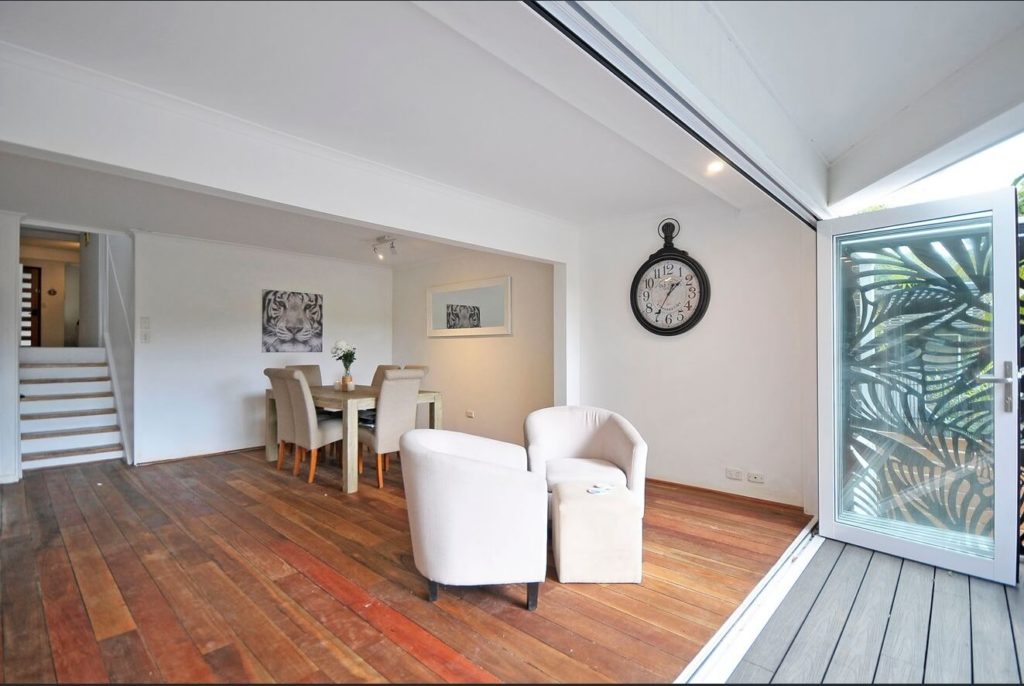 90 Degree Corner Bifold Doors – These doors can be made with multiple panels ranging from 4 panels up to 14 panels, with the panels stacking back to each end. With the 90 degree corner door the number of panels per side needs to be an odd number with the total number of panels for the entire door adding up to an even number.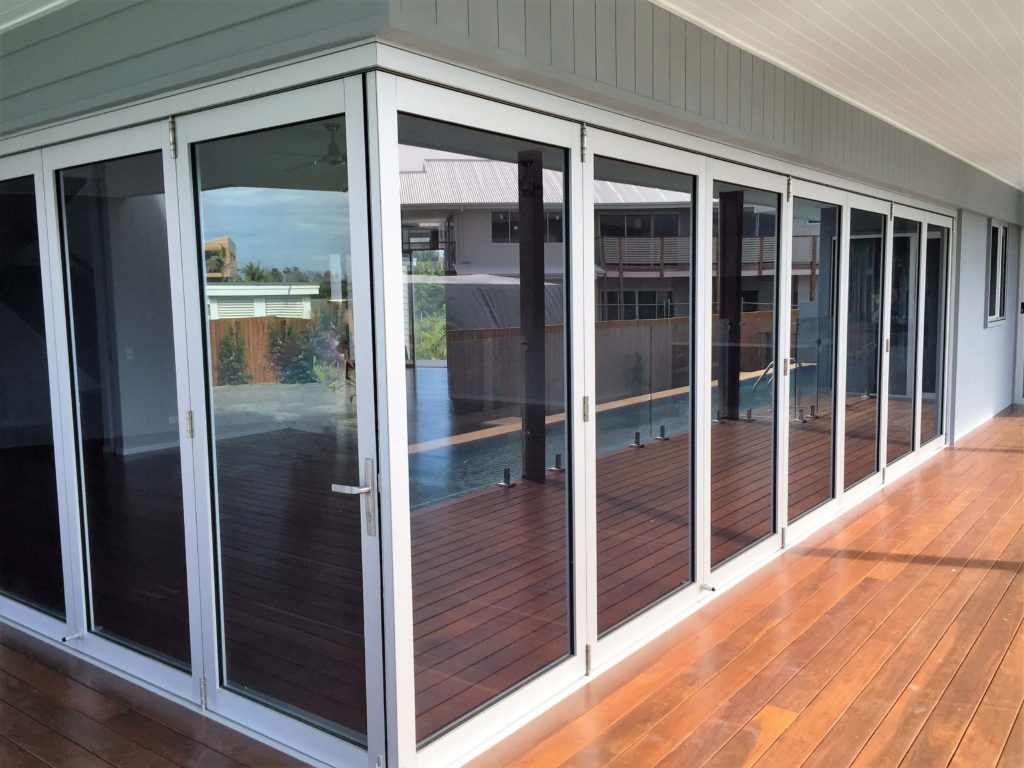 Can you screen a Bifold Door?
Yes bifold doors can be screened with a retractable flyscreen solution. There are two systems of flyscreens that suit a bifold door either Pleated or Retractable Cassette
Retracatable Cassette System – With this system the retractable fly screen rolls into a cassette that is fitted vertically at one or both ends. This article "what are retractable screens" by Freedom Screens explains the system in more detail.
Pleated System – With this system the mesh of the pleated screens works like an accordion or a concertina, instead of having mesh that rolls into a cassette (like a blind).
Still can't decide?
C-View Windows are specialists in manufacturing high quality, commercial grade Bifold Doors, if you would like to learn more about the product we make Click Here for more informaition
And if you still can't decide if the Bifold Door suits and need some more assistance Contact Us at C-View Windows or even drop into our Burleigh Heads showroom to all of these options on display.